StockTrades Take:
Late yesterday evening, Gatos Silver announced it had priced its IPO at the low range of expectations. The company expected to price its offering between $US7.00-$9.00 and it was priced at the very bottom ($US7.00 per share).
It will be a quick turnaround for this IPO. Although it is not expected to close until October 30 (Friday), shares will begin trading today. The company is dual listed and will trade on both the NYSE and TSX Indices.
As a reminder, this is a company that has low leverage and has real nice asset in the Cerros Los Gatos Mine. Here is a snapshot of their expected revenue and free cash flow profile.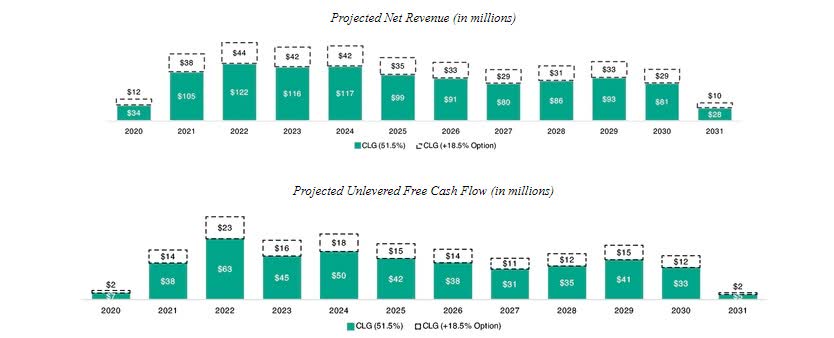 The company is valued at $418.703M which gives it a valuation of around ~4 times forward sales. In comparison PAAS.TO, FVI.TO and SVM.TO are trading at 3.55, 2.86 and 9.31 times forward sales.
As we discussed previously, Gatos looks fairly valued here and pricing at the low end indicates less than expected demand. Given this, it is not a stock we would rush into, but could be an interesting silver play down the road. We would however, give this time to settle.